Become an external collaborator
You're not part of the Politecnico di Milano framework but you are interested in our association?
Contact us and collaborate with a network of motivated and talented university students to take up challenges, researches and projects.
PoliSpace aims to give students practical experience and industry insights before they graduate. To meet this goal, we are seeking the help of industry and academic professionals.
We are seeking support and advice on all aspects of how space projects and the space industry work. We are a diverse group of students from a variety of different degrees working together on complex engineering projects, so we appreciate that it takes many different skill sets to make a project successful.
Your help could come in many forms, such as conducting project reviews, hosting guest lectures, or providing networking support. We are grateful to receive any and all offers of support and we can match our relationship to your preferences and availability.
If this sounds exciting to you, please fill out the short form below with some details about your experience, areas of expertise, and how you would like to support PoliSpace.
We will add you to our mailing list, and one of our project managers will be in touch with you when there is an opportunity to collaborate.
With respect to our current projects, we are seeking collaborators with skills and experience in the following areas:
All aspects of small satellite and CubeSat development, testing, and operation
Mechanism design for autonomous spacecraft and rover operations
Radiation protection and analysis for interplanetary vehicles
Thermal protection systems for interplanetary vehicles
Bring your ideas and become a partner to a young and proactive audience!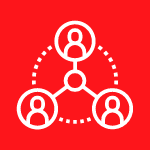 Get in touch with young students passionate about space.
Networking with possible workforce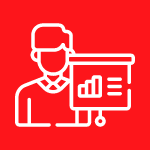 Present your research to a wide audience of students and professionals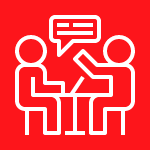 Co-author potential researches that could arise from the supervised work
Get in touch with us by filling the following form: