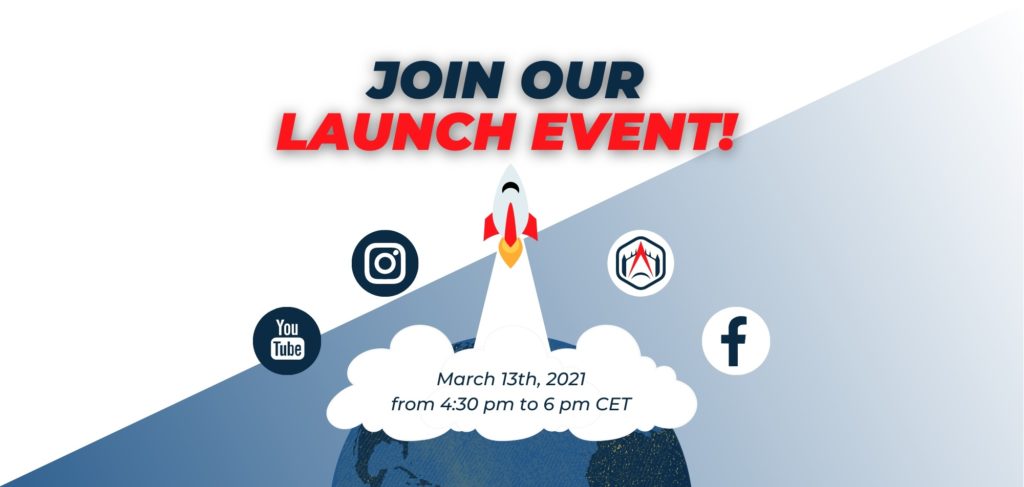 Carl Sagan, one of the most eminent astronomers, once said "Somewhere, something incredible is waiting to be known."
Carl Sagan, one of the most eminent astronomers, once said "Somewhere, something incredible is waiting to be known."
Almost one year ago, PoliSpace came to light. It started as a small yet ambitious idea, but soon it grew into a concrete and remarkable project. The initial conviction that PoliSpace could meet the needs and the interests of Politecnico students gradually became more than an aspiration: we are now an extensive and multicultural family where every individual is committed to offering students new opportunities and perspectives on the Aerospace world. . Our team is made of more than 40 students and it is still growing!
We are glad to announce that on the 13th of March from 4:30 to 6 pm, we will introduce ourselves to the world with a special web event (programme below)! During this live-streamed event, many PoliSpace members, including the founders, will talk about the association, its numerous projects at hand and all the opportunities offered. Additionally, we will have the honor to host a professor from Politecnico di Milano, Pierluigi Di Lizia, who will talk about the academic linkage with the space sector and the importance of extracurricular activities. During the event, you will be given some guidelines on how to be part of this space family and learn how to join PoliSpace as a member. Every question will be answered during a Q&A session, so don't miss the chance to resolve all your doubts!
Save the date and invite your friends to discover PoliSpace together!
Event programme:
• Lift off! – 13/03/2021 @ 4:30 pm
• About PoliSpace
• PoliMi endorsement
• How to join?
• Q&A #1
• CubeSat Mission
• Future Projects
• Conclusions
• Q&A #2
• Touch down! @ 6:00 pm
The event will be live-streamed on Youtube, Facebook and Instagram.